On the hunt for a simple baby shower cake to whip up for a big shin-dig? Feeling "pin-whelmed" by all of those gorgeous cakes floating around on Pinterest? Well, my friend, look no further! We've done the tough stuff for you!
We have rounded up TEN super simple baby shower cakes from the big ol' world wide web, and are serving them up just for you!
Piece of cake, right? Let's get started, shall we?
Right?! RIGHT?! I told you we would deliver some super simple cakes for you! How cute would this mustache cake be for a little guy's baby shower?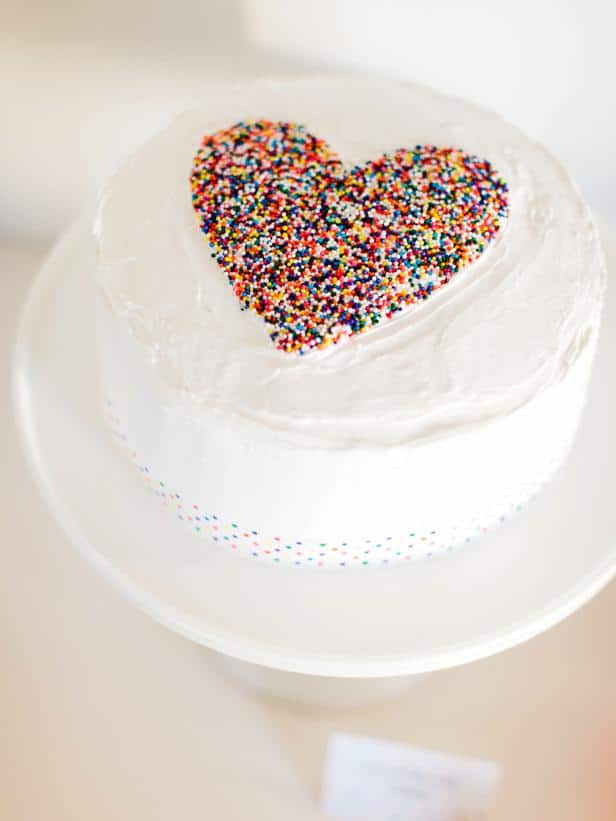 This one would be such a cinch! All it would take is a few round cakes (using your fave recipe!), some filling, icing, and a some sprinkles for a sprinkle cake! This post even includes a free template to make getting that picture-perfect heart shape even easier! To make it a little more personal, you could use cookie cutters to spell out "BABY", or even just the first initial of the new babes' name would be darling, too!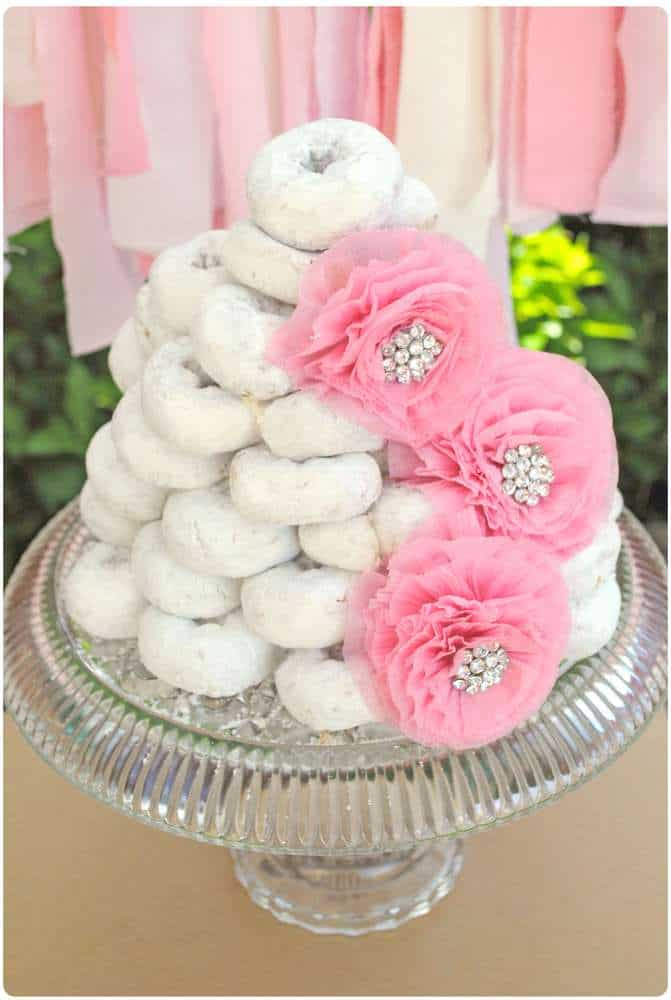 Who says it has to be just a traditional "cut and slice" deal? I'm loving this simple donut baby shower cake idea! Krispy Kreme…here I come! (I'll take any excuse, really).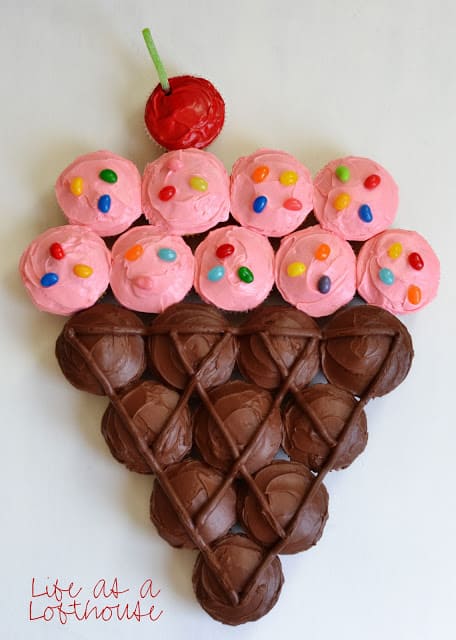 While we're on topic re: non-traditional, how about this fun ice cream cone cake for a simple baby shower cake? (Okay, so cupcakes are cake…but you get the point). So maybe your theme isn't "ice cream" – but think of the possibilities! You could do a rattle, a bow tie, or heck…even buggy! Everyone gets their own piece – it's just cupcakes in a clever shape! Brilliant!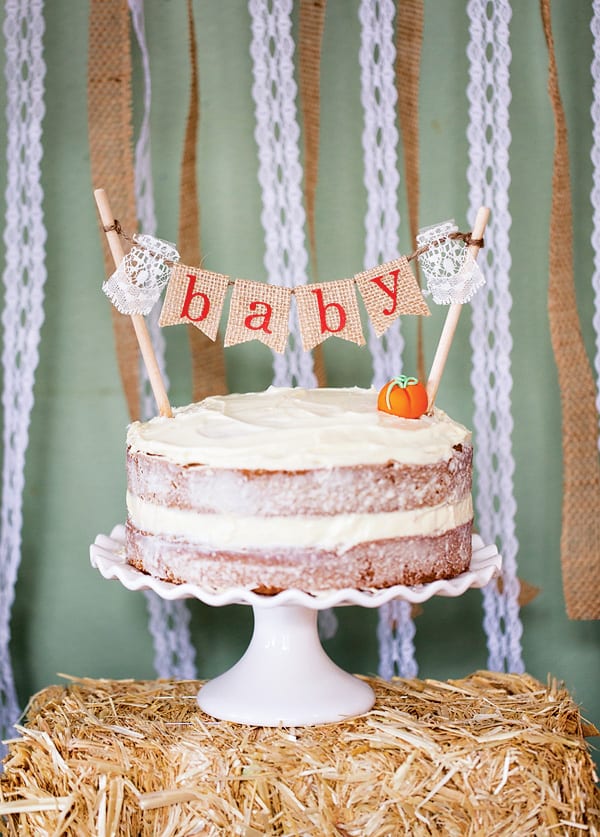 I am so in love with this natural, rustic look.  The best part? It's super duper easy! Heck – you don't even have to fully frost it! Easy peasy, and totally gorgeous.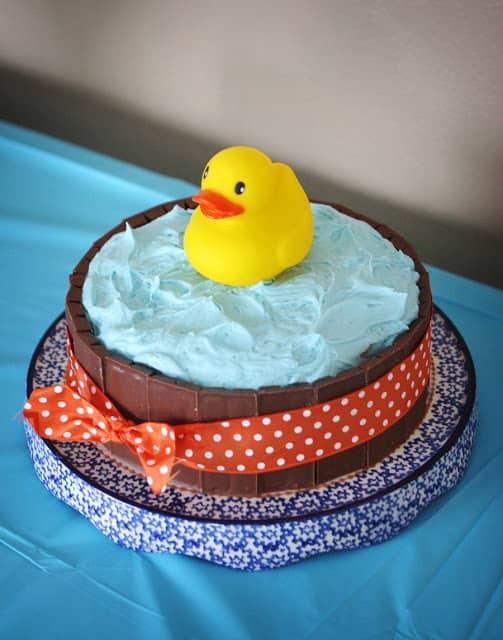 This rubber ducky cake takes basically no decorating skills… whatsoever! Perfect, right?!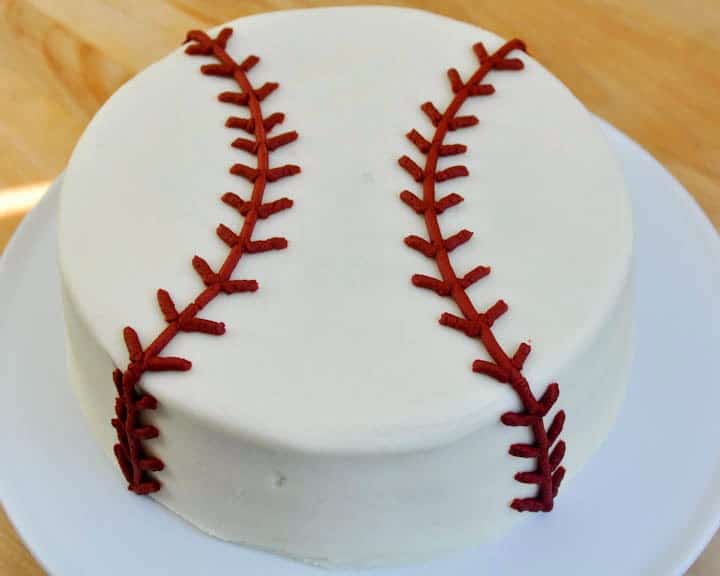 Throwing a baseball baby shower for a cute little guy coming into your life? Well, lucky you – this is just for you! This simple baseball baby shower cake would be a snap to make!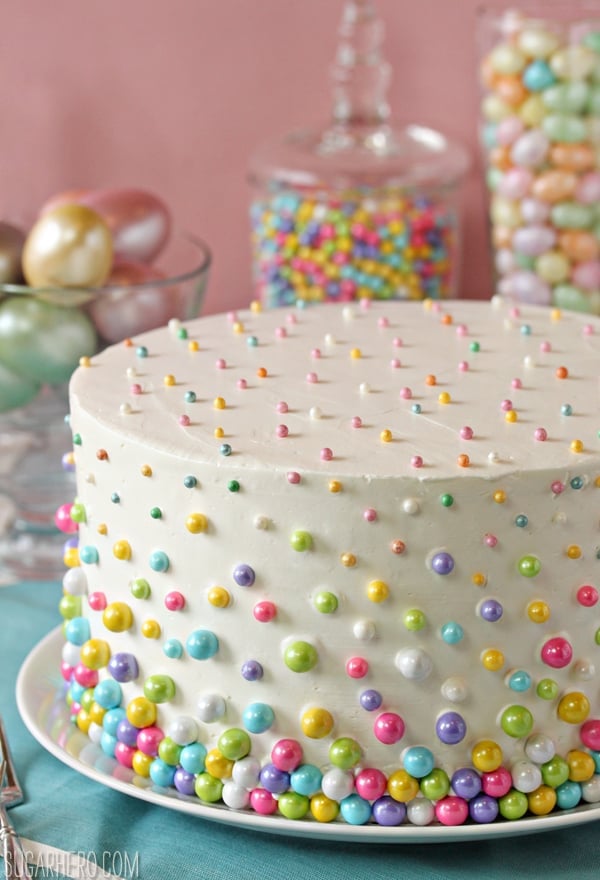 Don't let the cuteness fool you – this polka dot creation is a super simple baby shower cake! (Okay, okay, so it's not exactly for a baby shower. BUT! It's so darling and versatile…and besides, polka dots are always on the scene at baby showers!) Ice up a few baked, round cakes, and pick up those darling polka dots at just about any speciality baking/cooking store! Stick 'em on and DONE!
Okay, this baby shower might just be the cutest one EVER! This cake looks complicated, but really isn't. All of the fun is in the sprinkles and stencils up top!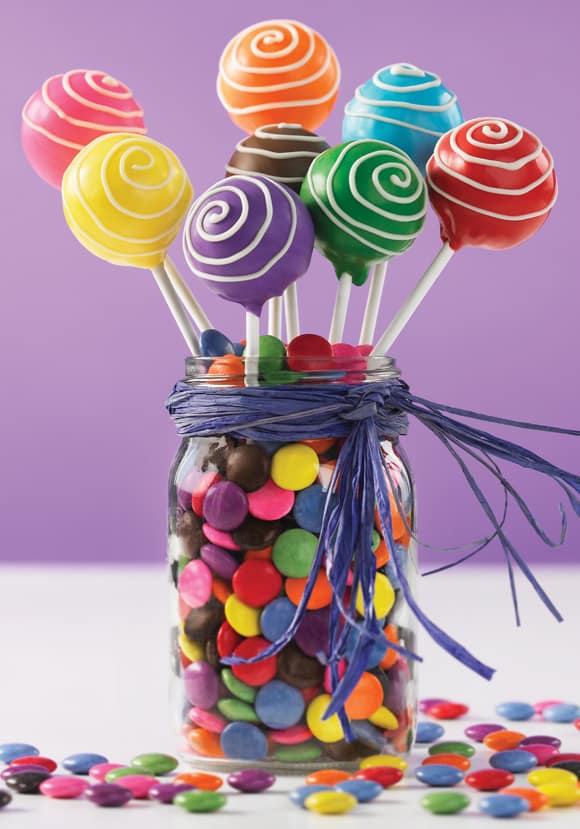 Cake pops are for people like me – who just always seem to ruin things (like, for example…a cake!). So…you BET I had to put some of those little beauties in here!
In need of more baby shower ideas? Well, you've come to the right place!
You're definitely going to want to check out this and this and this!